THE STUFF NO ONE ELSE GETS

My
ActionAce
broadcast campaign combined network cable TV and radio to create an instant branding sensation.
The TV spot was produced for 30% less than a typical budget for a cinematic commercial with this level of quality. Shot in Vancouver, BC; we used Joel Silver's (Lethal Weapon, The Matrix) Copper-Silver Productions. The fight scenes were stunt choreographed by David Suh (Jet Li's stunt choreographer in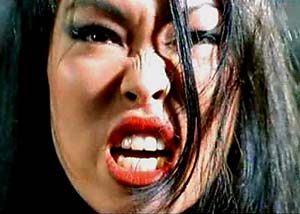 Romeo Must Die). Post production Foley was provided by George Lucas' Skywalker Sound ("Saving Private Ryan", "Jurassic Park", "Toy Story", "Star Wars")
I also produced a series of 20 radio spots that economically used two basic creative themes and added a variety of different offer "tags" at the end.