RADIO SPOTS DRIVE TRAFFIC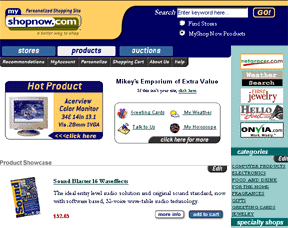 Realizing that we needed a memorable breakthrough strategy to brand
ShopNow.com
, I collaborated with
Dick Orkin's Radio Ranch
. The blend of
Radio Ranch
humor combined with An appeal to the audience's primary interest to save time when shopping, resonated well with both men and women.
Pact With The Devil
launched the network radio campaign for
ShopNow.com.
Following its success, we created
Lisa & Laurie Go Shopping
during the holiday season. Listen to the spots below.