EVERYTHING RESELLERS DESIRE
Veraz Information needed an effective strategy to launch its DataAlways remote back-up service in an already crowded marketplace. Over two decades of channel marketing experience enabled me to rapidly put together an irresistible market strategy for technology Value-Added Resellers and Managed Service Providers.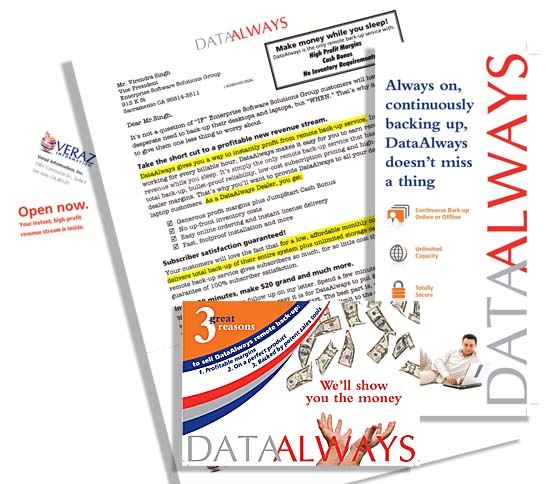 My Triple Play Lead Gen program is an integrated lead generation and customer acquisition campaign specifically designed to defeat spam cops and get past gatekeepers. It combines custom database building with direct mail, email, and telesales into a formidable team with the sole purpose of acquiring resellers. Triple Play results speak for themselves.